Welcome to my stop on the ScrapMatters Blog train! I'm sure you've already seen a bit about some of the fun events we have going on today. BUT just incase you missed them...
In addition to the sale we are giving a way a FREE MEGA kit with every $15 purchase in the shop. I'll tell you more about that in a bit.
May first started the kick off of the 2nd Annual Queen of Scrap contest. Our currently reining Queen has a note for you...
You should definatley check out the contest - it is tons of fun & there are LOTS & LOTS of prizes up for grabs! Check out this - this is one of the prizes - isn't it AWESOME??? You can get it FREE just for playing along!
Here's a LO I did with it!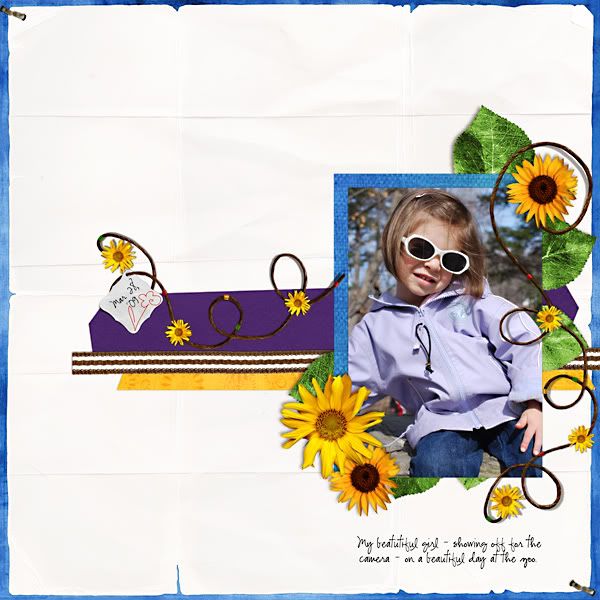 Ok now while I've got you here - I thought I might show you a couple of new products I have in the shop...
and this...
Ok now back to the blog train - we've all been talking about our ideas of paradise. I think that idea changes for me all the time. Some of my favorite places are sandy beaches. My favorite sandy beach had to be St. Lucia. DH and I went there on our honeymoon. It was so wonderful. A laid back pace of life, warm breezes, sand under your feet and blue water all around you. Even that tropical beverage with the little umbrella was perfect.
I can say that sometimes as a busy mom my idea of paradise may just be as simple sleeping in a bit late and having some cuddle time with my girls.
Ok now I know that this is what you came here for (THANKS for making it this far, LOL!) All week long SM is giving away a MEGA Collab called Hawaiian Happy Hour free with any $15 purchase. It is an amazing kit! Really, really beautiful! Well, here is my 8x8 quick page to share with you made from the kit.



Enjoy!