ScrapMatters is turning 2! I can't believe it! Time is flying by so fast & I'm really enjoying being part of the ScrapMatters community. Our team really works hard to make it a fun and welcoming place. Looking for a new digi home & LOTS of comments on your LO's? Check out ScrapMatters - we've got a great team that works really hard to give you exactly what you want in a scrap site. This weekend is a great time to check it out because we are celebrating BIG time!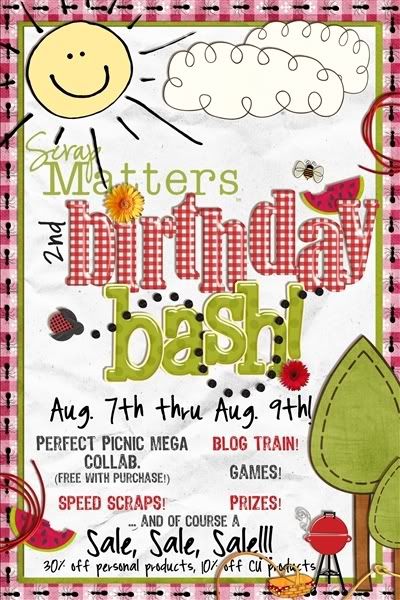 There will be TONS of Speed Scraps, games, prizes, a SALE and you can get this MEGA Collab FREE with any $15 purchase!
ON Monday we are kicking off a NEW weekly feature - you will not want to miss this!
I know this is a super long post (thanks for sticking with me) - and I promised you a freebie as part of the Birthday Blog Train! So here is my LO that I created using the new SM Mega Collab - "A Perfect Picnic" & some
sweet date labels from Mira Designs
(she's one of SM's Guest Designers this month!)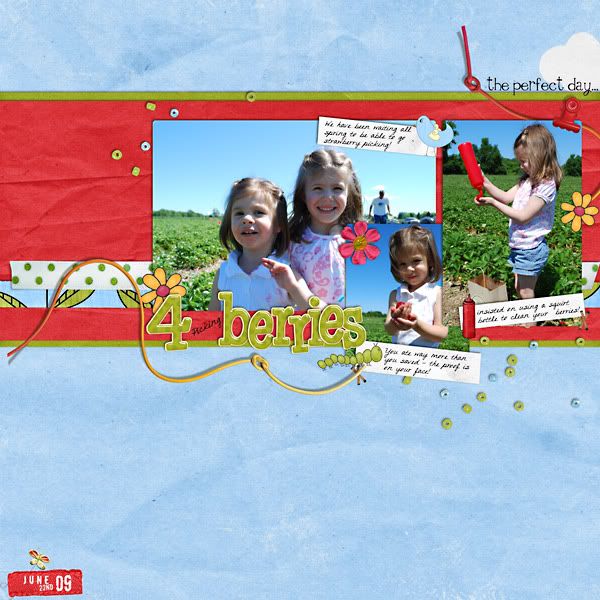 And
here is the QP
- BIG thanks to Denise (Denise Beatty Originals) for letting me use her FAB NEW
"Layers of Love Templates"!

Thanks for stopping by - if you came by way of the blog train, you just came from Brianne's Blog. This is the last stop on the train, if you hopped on in the middle, you can stop by the SM team blog for a full list of links to grab any that you missed.